The 2023 Subaru Love Promise Customer and Community Commitment Award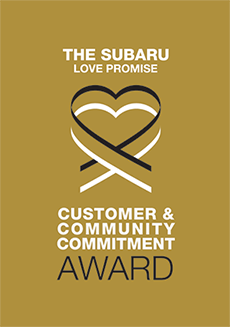 We've been nationally recognized for our dedication to our customers, our community, and the Subaru Love Promise.
We're honored to receive the 2023 Subaru Love Promise Customer and Community Commitment Award. This award nationally recognizes elite Subaru retailers who provide an exceptional customer experience at every interaction with Subaru. These retailers have also demonstrated an outstanding commitment to supporting passions and causes in their local communities in important areas such as the environment, community, health, education, and pets.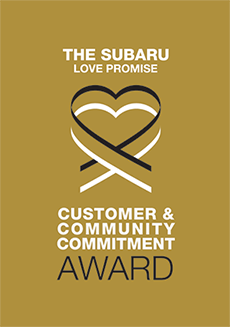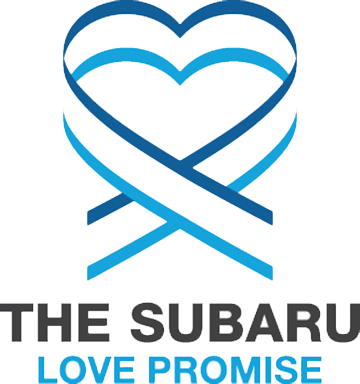 What is the Subaru Love Promise?
Subaru and our retailers believe in making the world a better place and the Subaru Love Promise is our vision of respecting all people. This is our commitment to show love and respect to our customers and to work to make a positive impact in the world.
How is Subaru of Gainesville dedicated locally to the Love Promise?
Our Love Promise can be seen in various partnerships with local charities and non-profits. We're grateful for the opportunity, not only to be a part of our community, but to serve it as well.
Southeastern Guide Dogs Inc
San Felasco Hammock Preserve
Abraham Lincoln Middle School
Peaceful Paths Domestic Violence Agency
Love Promise Stories from Subaru of Gainesville
Subaru and Subaru of Gainesville believe in making a positive impact on the communities in which we live and work. We uphold that belief through our Love Promise Community Commitment. Every month, we select inspiring stories from customers and partners from around our area who strive to support our collective commitment and feature them here
Giving Comfort And Warmth To Those Experiencing Homelessness - Nancy T
This February, Subaru of Gainesville was honored to donate one of the most requested items by shelters, 1000 pairs of socks to the St. Francis House. This small item that most of us take for granted, can truly have an enormous impact by providing comfort and maintaining the health of those who are experiencing homelessness. Through the Subaru Loves to Help® initiative, Subaru and our retailers have donated over 500,000 pairs of new socks, 50,000 of which are youth socks, along with 100,000 warm blankets for adults and children experiencing homelessness. Pictured: General Sales Manager Freddy Gonzalez and General Manager Chris Baynard boxed up the donations and Sales Associate Bryce Baynard made the delivery to the St. Francis House.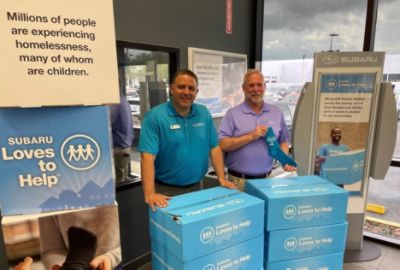 ---
Milo, the Older Former Hunting Dog Finds His Forever Home During the Subaru Loves Pets Event - Laurie T
Milo was an 8 year old former hunting dog who was heartworm positive when he was surrendered to Puppy Hill Farm Animal Rescue in late 2021. His treatment was delayed due to the holidays and our vets schedule over the next few months. He finally finished his treatment and was ready for adoption - we thought. At his next annual exam, he presented with a rectal tumor that required surgery and biopsy. Fortunately, the surgery was without complication and the biopsy was benign. Milo was finally ready to be adopted during the Subaru Loves Pets event, in which we partnered with our local dealer, Subaru of Gainesville. Our event was held throughout the month of October. Milo had a potential adopter who was eager to come and meet him. With the advertising from Subaru of Gainesville, they found Milo at the Gainesville Petsmart and fell in love with him. Milo now spends his days working in the workshop with his new best friend and living the good life for a senior fellow who had had a previously hard life. Milo is reported to be a neighborhood celebrity and enjoys meeting new and old friends on his walks.

---
Piece of cake - Carla E
Went into Subaru of Gainesville a tad bit scared because I've never bought a car before but Allan took all fear away! From explaining the process, to the diligent looking and test driving. He really made this a piece of cake! He is absolutely a master at what he does and I would recommend Subaru of Gainesville and Allan to everyone! Allan, thank you so so much for helping us with everything! You are absolutely amazing! Dylan and Carla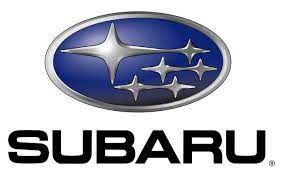 ---
Above and Beyond - Amy H
Dear Ronnie Myles, It was nice to meet you when I was doing the last of the paperwork for my 2022 Forester with George Bush a couple of weeks ago. Two days later, I drove to AUSTIN for work, and the trip was really nice in the solid, terrific new Subaru. And I wanted you to know what a first-rate person George Bush is. I went to him first because he had recently sold a good friend of mine a brand new Crosstrek, and they had great things to say about him. They were right. He made a complicated, expensive decision and process manageable, and even FUN. He made every step of the purchase and choices less confusing for me. I had dreaded having to get a new car (my old Forester had nearly 260,000 miles on it!) but George is so down-to-earth and clear when he explains the features of the new models. And he is SO FUNNY. I loved just hanging out and talking with him. In addition, on the day I picked up my new Forester and was choosing the warranty, etc., I ran into a glitch that required a quick trip to the DMV or I couldn't take the car that same day. I was frantic, but George drove me to the DMV, calm and certain that the glitch could be resolved, and he waited for me while the DMV cleared things up. It added a lot of time to what we were doing, but George made me feel okay about it, said not to worry, that he would do some work while waiting in his car. I was so grateful for that kindness, one of many that he showed me. George Bush is truly an exceptional person, and he's the reason why I'll get my NEXT Subaru there when the time comes. All best, Amy Hempel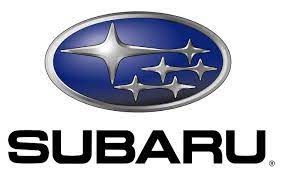 ---
Subaru of Gainesville's blanket donations bring warmth to cancer patients at UF Hospitals - Lee S
There are times when the impact that a company or group of people has transcends written description. The experience of delivering blankets to patients at UF Hospitals who are living through the cold darkness of cancer was truly one of these moments. Chris, Ronnie and the whole team at Subaru of Gainesville have always been so generous with their time and resources in the Gainesville community. Recently, while teaming with The Leukemia & Lymphoma Society, this dealership's tremendous staff were able to demonstrate again why they have earned their stellar reputation. In conjunction with the staff at UFCC, blankets were delivered to nearly 100 patients in multiple hospital wards; and the warmth we all experienced that day came not only from the blankets, but the smiles of everyone who received them. Thank you to Subaru of Gainesville for your support of LLS and all that you do for your friends and neighbors in Gainesville!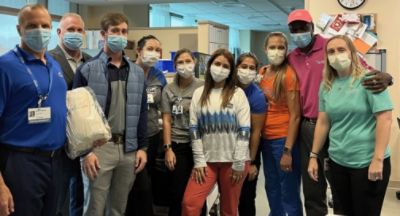 ---
Exceptional Customer Satisfaction. - Mike S
Chris, Thank you very much. In this situation, you have gone above and beyond the norms of conventional customer service, and have truly exceeded our expectations. Going forward, we will tell others about your dealership's commitment to their customers, your fairness, and your willingness to go beyond the written contract in order to provide exceptional customer satisfaction. Thanks again. Michael Schill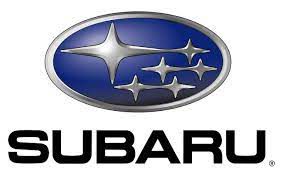 ---
Subaru Supports Local Charter School - Stephanie L
I am an instructional coach at a charter school here in town. We have received a significant amount of donated classroom supplies and materials from Subaru and our students love them. When expressing our gratitude, Mr. Myles volunteered to come out and speak with our students. He gave our students an inspirational talk about life, choices, and potential. In doing so, Subaru not only supported our students, but built a relationship with them. It meant a lot to our students and staff and we are thankful to be able to connect with Subaru of Gainesville!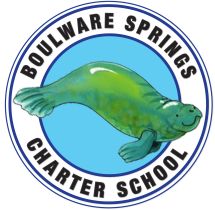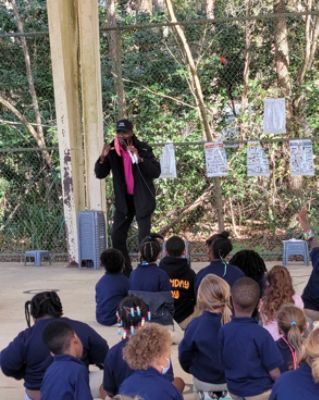 ---
Subaru Supports Education in our Community! - Tara L
I am a public school teacher, I work with the VI Dept. (Visually Impaired). In past years as a teacher, I have spent hundreds of dollars of personal money to provide items for my classroom and students. I just want to give a huge shout out to Gainesville Subaru and Chris Baynard for supporting my elementary classroom for visually impaired students. For many years they have purchased multiple items that we needed. We have new bookshelves, rugs, office chairs and stools for our students. I am very grateful and thankful for the support they have extended to make our classroom an inviting and pleasant place for our students! What a blessing Gainesville Subaru and Chris are, not only to my classroom and students but to all of Gainesville. Thank you again for providing funding for our classroom. Our students thank you as well!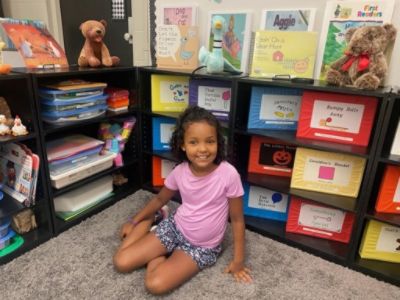 ---
Subaru of Gainesville loves Candy Bars - Kimberly K
We want to thank Subaru of Gainesville for supporting Norton Elementary in Gainesville, FL. Norton is selling candy bars to raise money for the annual Safety Patrol trip to Washington, DC and Subaru of Gainesville generously purchased two boxes. That is 120 candy bars!!! Wow Subaru, thank you!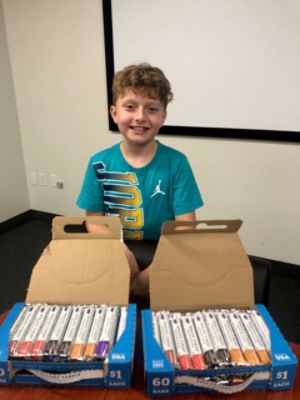 ---
Positive Customer Experience - Tom D
Dear Chris, Ronnie and Bob, Enclosed is a letter from our customer Lisa V. regarding how you delivered our brand's Love Promise during her replacement of an Ascent. You took a very negative situation and turned it into a Positive Customer Experience! You clearly demonstrated that while we make cars, what we actually are selling is our brand's LOVE PROMISE. Well done and continue this type of service with all your customers! Best Wishes, Continued Success and STARFULLY YOURS, Sincerely, Tom Thomas J. Doll President and Chief Executive Officer Subaru of America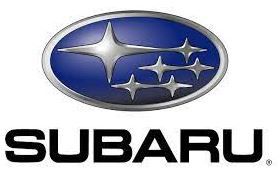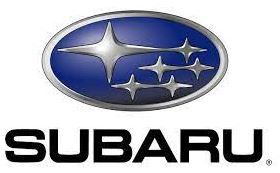 ---