To continuously exceed the expectations of our customers, employees, and our community.
To be the benchmark for excellence in every aspect of our business. We will strive to deliver perfect service through uncompromising commitments to continuous improvement.
To create an environment of mutual trust, and respect; to promote growth and personal freedom; to foster and renew teamwork and employee involvement; and to demand the highest standards from ourselves, and others.
We believe people are our most important resource, and the foundation of our success.
To pursue our objective of "Serving Customers for Life", we are committed to being the acknowledged leader in our market for meeting the needs of our customers, and employees.
Our commitment to this mission will make Subaru of Gainesville a place where people want to work, and do business.
---
Why Buy From Us
Subaru of Gainesville is Family-Owned and we pride ourselves on giving back to the community!
By purchasing from us, our customers are part of an on-going effort to give back to the local community. Over the years, Subaru of Gainesville has become a great supporter of local organizations such as the Alachua County Humane Society, and Gainesville Pet Rescue. 

Friendly, Knowledgeable, and Experienced Staff!
Our sales, technical, and service staff are all "Factory Certified" to ensure you always have the support and dedication you deserve!
One Stop Shopping!
Vehicle sales, leasing, accessory personalization, financial services, vehicle maintenance, service repairs, and parts. We are the total package!
The Subaru Service Department Is open on Saturday!
For you convenience, we offer a service shuttle and loaner cars for customers who purchase their vehicle from Subaru of Gainesville.
Great financing options! We are affiliated with numerous lending institutions, and we are fortunate enough to be the "Preferred" Dealer of our local credit unions. Our customers are also able to take advantage of the buying power of our entire dealer group to help with those with no credit, or less than perfect credit!
Free AUTOCHECK History Report and service reports are included on every pre-owned vehicle.
Subaru of Gainesville provides a free tank of gas on every new vehicle purchased, great customer satisfaction and excellent service after the sale.  This gives our customers peace of mind knowing that their experience was beyond exceptional.
What Does Certified Pre-Owned Mean?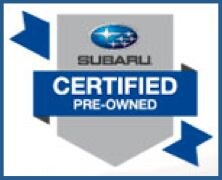 7-year/100,000 mile power-train plan
No deductible
Factory-backed coverage
CARFAX Vehicle History Report
Buy-back Guarantee
24/7 Roadside Assistance
152-point inspection/reconditioning
152 Point Inspection


Every Certified Pre-Owned Subaru gets a 152 point inspection, where anything that does not meet our high standards is replaced, or repaired. From brake pads to tire tread depth, our inspections are extensive and performed by genuine "Subaru Certified" Technicians. These reports are made available for your review. You can be confident that your Subaru is fully checked, factory-covered and ready for new adventures. Come check-out our selection of Certified Pre-Owned vehicles for sale at Subaru of Gainesville!
Military VIP Discount Program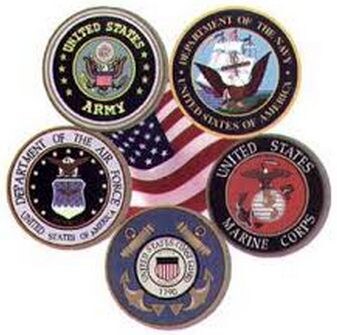 Eligibility: Includes active duty members and Reserves of the U.S. Air Force, Army, Navy, Marines, National Guard, Coast Guard as well as their spouses' or domestic partners residing in the same household (address verification required). Special pricing is non - transferable and does not extend to the eligible participants family members such as parents, siblings, children, etc.

Documentation: Participants are required to present one of the following to support eligibility: a valid Military I.D. Card, a current L.E.S, or a letter on Department of Defense letterhead attesting to duty status. In addition, standard identification requirements for sale purposes are required.

Vehicle Pricing: Military VIP pricing for a purchase or lease transaction is based upon dealer invoice; cost for the vehicle and factory-installed options as invoiced and delivered to the dealer by Subaru of America (SOA). This is the non-negotiable base price for all qualifying military VIP customers. The new vehicle purchase will also be reduced by all applicable regional dealer or customer incentives or cash. This program cannot be combined with any other Subaru of America, Inc. promotional offers, including, but not limited to auto show coupons, internet coupons or direct mail offers. (except Subaru reward dollars). The customer is responsible for all applicable federal, state and local taxes and license and applicable fees. Customary dealer advertising, administrative and trade fees are extra. 

Vehicle Availability: All new Subaru models are included in the Military VIP Program, subject to availability and dealer discretion. New Subaru vehicles are those never titled and not previously reported sold. Dealer demos and used vehicles are excluded from the program. At the dealer's election, the Subaru vehicle may be secured from the dealer's new vehicle inventory or ordered from SOA as a "Sold on Order" prior to program expiration. Military VIP customers are limited to the purchase or lease of two (2) new vehicles within the program period.

Added Security: Subaru of Gainesville will provide, at no cost to the customer, a 2 year/24,000 mile Subaru Added Security Maintenance plan. Customer will be responsible for any additional cost incurred for plan upgrades as negotiated by the dealer.  
Ready to Safeguard Our Natural Environment
At Subaru, protecting the environment is just as important as protecting our passengers. That's why we build fuel-efficient vehicles in ecologically-minded plants. Together, with our earth-friendly partners, we are dedicated to preserving our planet. It's an integral part of our philosophy. It's what makes a Subaru a Subaru!
 The Subaru Clean Plant

Consider this: When you carry-out your trash at home on the next collection day, you'll be sending more trash to landfills than the entire Subaru manufacturing plant in Lafayette, Indiana (SIA). The Subaru plant was the first auto assemble plant to achieve zero landfill status - nothing from it's manufacturing efforts goes into a landfill. It's all recycled and reused.
 Subaru SmartWay Vehicles

Subaru offers the most fuel-efficient All-Wheel Drive vehicle line-up in America. Subaru also offers Partial Zero Emissions Vehicle (PZEV) certified Legacy, Outback, and Forester models which are available for sale anywhere in the U.S. Subaru PZEV vehicles meet California's Super-Ultra-Low-Emission Vehicle exhaust emission standard. Subaru PZEV vehicles have 90% cleaner emissions than the average new vehicle.
College Graduate Program
​
Recent, and soon-to-be, graduates can apply to finance or lease a new Subaru vehicle under a  College Graduate Program for leases and loans approved through Subaru Motors Finance.  In addition, all qualified applicants are automatically eligible for any special lease or retail offers currently available. All new Subaru Models are eligible.
Customer Eligibility
:  Applicant must be graduating within 6 months, or have graduated within up to 24 months, from date of application with a Bachelor's Degree, or Associate Degree from an accredited 2 or 4 year U.S. College, Graduate school (Including Doctorate) or Nursing school.
Proof of Graduation
:  For the student who will be graduating within the next 6 months: either a letter from the registrar's office stating graduation date and type of degree, or a copy of your final transcript that states type of degree and date earned, will need to be presented. For the applicant who has graduated within 24 months from the date of application. There can be no derogatory credit history past, or present. For joint applicants, both must meet all program eligibility requirements. Subject to Subaru Motor Finance's review of documentation and verification before funding; additional documents may be required.
Employment/Income
: Applicant must have proof of employment and income. If your employment has not yet started, a letter from the future employer that shows a start date within 90 days of the current date, and salary, is required, along with verbal verification from current or future employer. 
Product Parameters:
  New Lease and Retail only. Maximum terms are 72 months for retail, or 48 months for a lease. Maximum advance of 115% of invoice on retail, and 100% on lease. Maximum Amount Financed, or Maximum Capitalized Cost is $25000.
Hours
Monday

9:00am - 7:00pm

Tuesday

9:00am - 7:00pm

Wednesday

9:00am - 7:00pm

Thursday

9:00am - 7:00pm

Friday

9:00am - 7:00pm

Saturday

9:00am - 6:00pm

Sunday

Closed